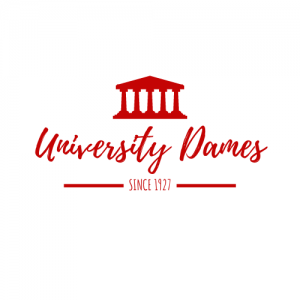 Who are The University Dames?
Founded November 3, 1927, the University Dames is a social and charitable group.
Membership is open to all women who are faculty or staff, or whose partners are faculty or staff of The University of Mississippi.
Annual dues are currently $35.
What is our purpose?
We welcome new members of the University community to Oxford.
We encourage more active connections among women affiliated with the University Community.
What do we do?
From our dues and special contributions, we fund a book scholarship for one of the University Scholars attending the University of Mississippi.
As a social organization, the entire organization meets four times during the academic year [Events].
In addition, small interest groups meet more frequently [Groups].
"Joining the Dames is a great way to network on campus, meet new friends, have fun, and learn more about Oxford and the University." — A Recent New Member